Yew Chung and Yew Wah Beijing are much more than educational institutions. They are a place of community where both students and teachers are dedicated to growing and developing in knowledge, mindset and character. We are immensely proud that YCYW provides a high-quality bilingual, multicultural learning environment that is not only appealing to our students but also enables and encourages long-term working experiences for our international and Chinese faculty members.
We want to take the opportunity to spotlight some of our long-service staff to recognise them for their many years of commitment and contributions to YCYW. You may expect some inspiring answers from these six remarkable YCYW teachers and team leaders as we interview them about what kindles their passion as global educators and the reasons for their long-standing relationship with YCYW.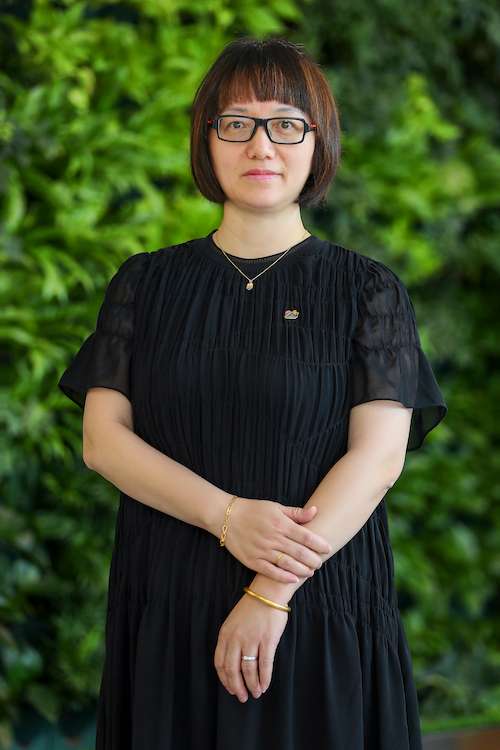 Ms Jane Liu is teaching in her 22nd year at YCIS Beijing. She has worked as a Chinese Language Teacher and Primary Homeroom Teacher. She also has several years of experience working as a Chinese Team Leader.
"I always dreamed of becoming a teacher when I was a child. After I graduated from Beijing Normal University, that dream came true. I was thrilled to join the YCIS Beijing campus and have enjoyed every moment of this journey. I have had the chance to continuously develop my pedagogical skills as well as work with incredibly supportive leaders, colleagues, and parents. I have been able to work with a great number of students who are always eager to learn. I believe in the power of education and will continue to develop myself professionally to better support my students in the future."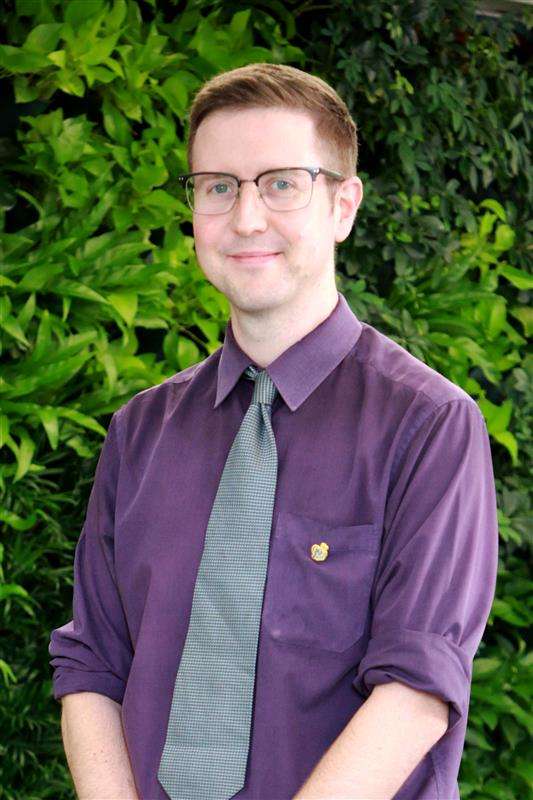 Mr Michael Cole joined YCIS Beijing in 2012 as a homeroom teacher in Year 4. He has since worked in various year levels and helped to set up different learning communities across upper Primary. He has also been the team leader in Year 5 for three years.
"I strive to support all students. I have a personal interest in bilingualism and multilingualism, and I work with my colleagues to support all language abilities. I aim to create a safe and happy learning environment that allows students to take risks and learn from their mistakes. I hope that the activities and experiences we create give students the tools and knowledge to collaborate well with others yet also support the children in becoming independent and curious lifelong learners."
Mr Cole adds that he appreciates the opportunities that working at YCIS Beijing has given him, "I have been able to attend some great professional development courses and events, such as becoming a tutor for 'Teaching English in the Mainstream Classrooms'. This has empowered me to become more confident in helping the language learners in our school and also supporting my colleagues and team members. I have also completed a master's degree in bilingualism and multilingualism. The research for my final paper involved my reaching out to members of our school community."
Upon mentioning the school's community, he continues, "I like the community feel at YCIS Beijing. Of course, an international school has a transient nature, and the past few years have created many challenges for everyone, yet I feel that YCIS fosters an environment in which our teams within the school become like a family. I think what really stands out for me is the feeling of belonging and the long-lasting friendships I have made. It has been wonderful to see some of our students grow and move up through the school during these years."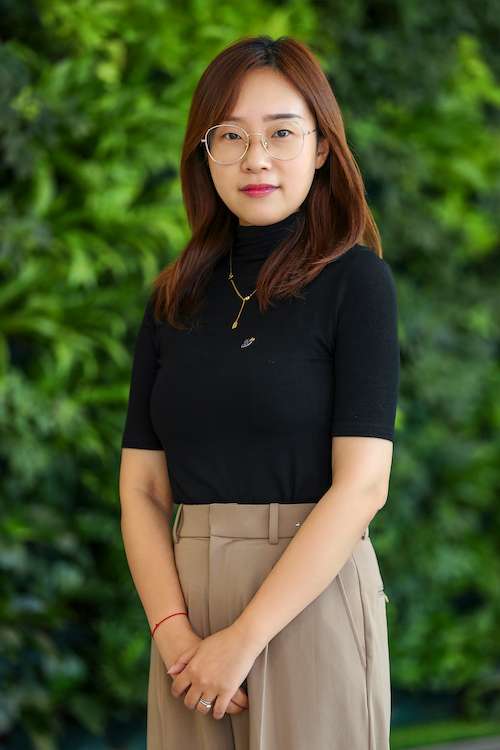 Primary student support teacher Ms Alma Wu joined YCIS Beijing four years ago. She is looking forward "to helping more students who need my learning support through my profession. It makes me feel very happy when I see their progress."
She loves paying attention to the individual and says that "every student is different, every student has their characteristics, teachers need to get to know the students in different ways. When we know them well enough, we can better support them."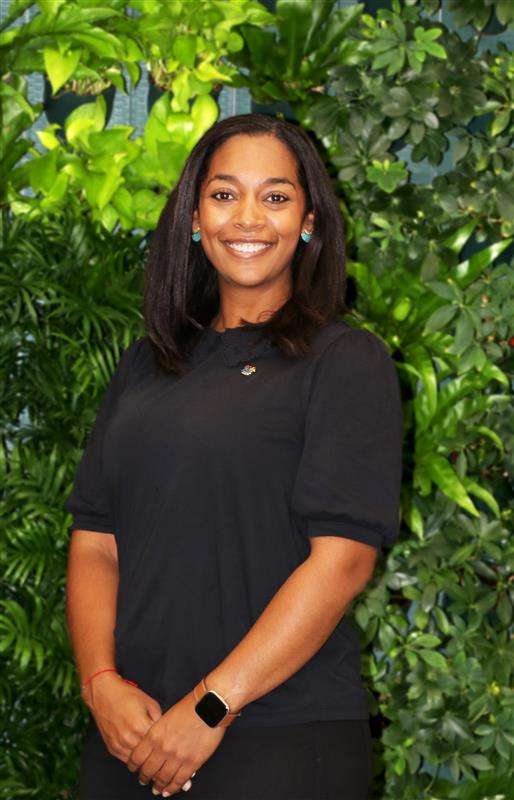 Ms Matilda Asafu-Adjaye started at YCIS Beijing in 2015 as an ECE teacher, moved into Primary school in 2019, and has been teaching Year 1 since then.
Ms Asafu-Adjaye, better fondly known among her students as 'Ms Tilly', calls Early Childhood Development (ECE) her passion, "I hope I have been able to bring my knowledge of early years into the lower Primary school to support that very important transition from the ECE."
To her, one of the most valuable things about working at YCIS Beijing "is having been able to truly work collaboratively, to learn from and grow with each other. My own practice is certainly richer for having worked so closely with others, and I have been very fortunate to work with some incredible teachers. I have met amazing educators from around the world and deepened my knowledge further by studying for a Master's degree in Developmental Psychology."
Ms Tilly builds on the interviewees' common sentiment of the importance of relationships stating that "one of the best things about being here for a long time is that I am lucky enough to see the students progress through the school and even teach their younger siblings. Creating and developing those connections with the students and their families is something I really treasure."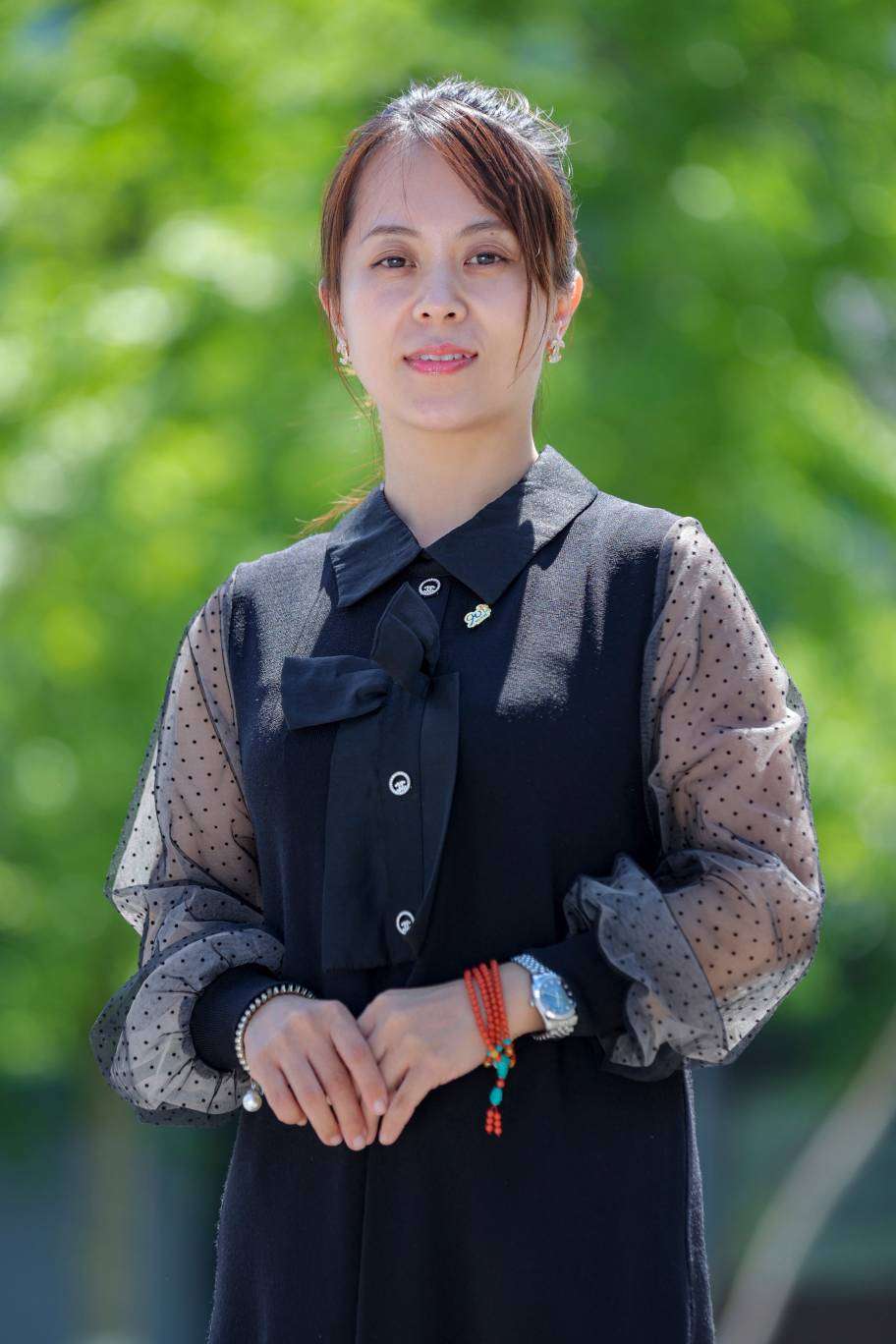 Wenhui was born into a musical family and studied violin and chamber music under the guidance of Mr. Xu Yunsheng, professor in the Music College in Tianjin. Later, she attended the Central Academy of Music for further education in music and studied violin performance and teaching methods under the guidance of Mr. Liu Yuxi, a professor of the Central Academy of Music and a famous violinist. She obtained teacher certification and the ORFF International Certificate. She has been a violin teacher and art director in various schools in Beijing. She has also performed on CCTV and other major tv stations many times and performed on the violin for numerous events.
Wenhui joined YW in 2016 as one of the founding teachers. The reason to join YW is that she thinks it is a happy and meaningful thing to participate in the growth of the school and recognise the school's educational philosophy.
The most gratifying thing is that students have gradually developed a strong interest in violin playing. She believes that each student is unique, full of wisdom, and will create unlimited possibilities.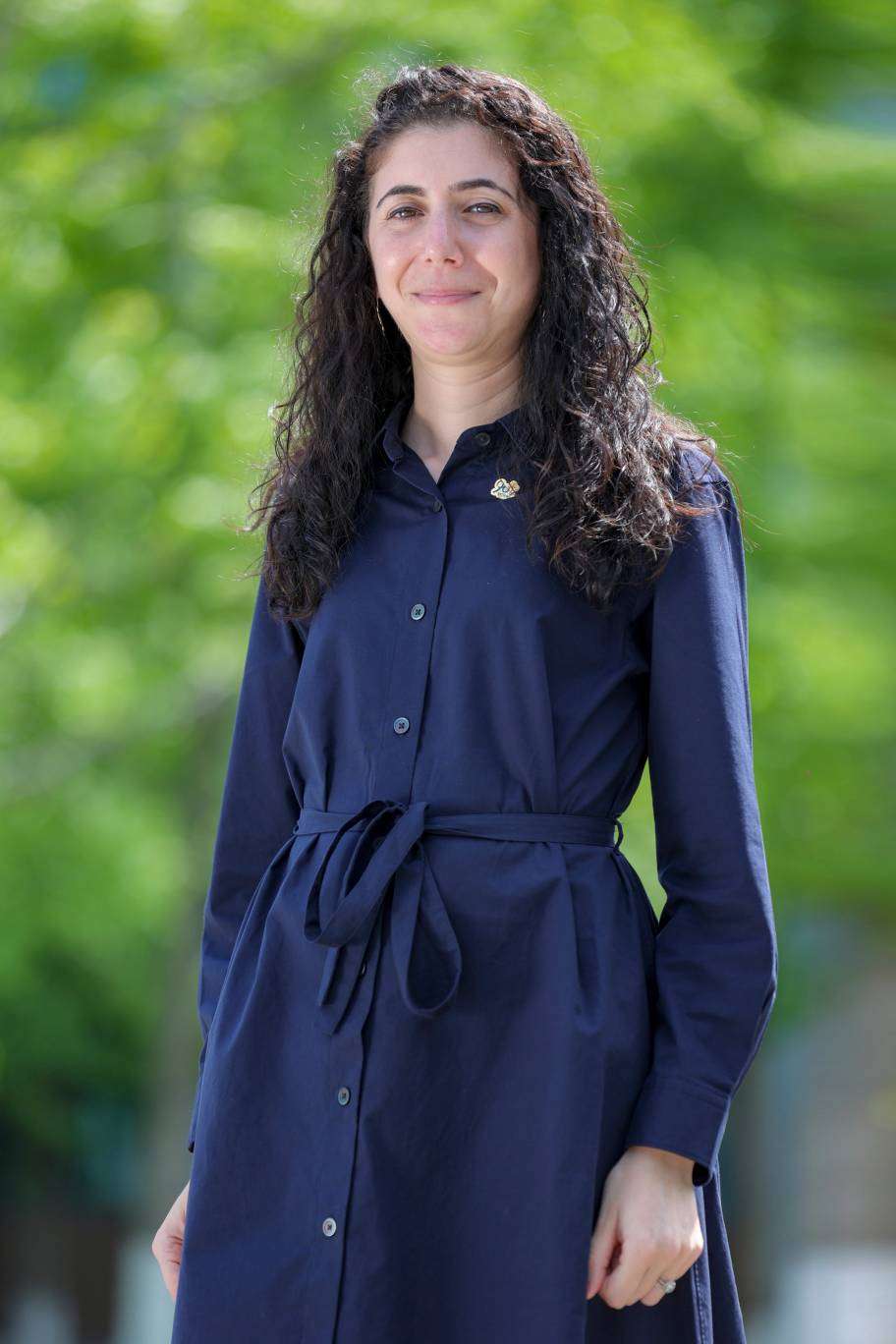 Sophia have been working for the Yew Wah for nearly six years. Within her years working for Yew Wah, she has held varied posts with multiple responsibilities within teaching and leadership, such as Primary teacher, the Head of Primary Science/STEAM and whole-school PD coordinator.
Her teaching philosophy revolves around her priorities as an educator whereby she expects that all children within her care find their own passions and talents and can use these interests to build confidence in their own abilities.
The reason for choosing to work for an education group such as YCYW is the emphasis on a bilingual education where bilingualism/multilingualism is seen as an asset and where children develop holistically with a broad and balanced view of the world who can contribute globally.
The most memorable time during her experience at Yew Wah was when organising the Yew Wah Fun Fair where the students were able to showcase their talents. Their perseverance and dedication during the audition and rehearsal process was inspiring and they all worked together as a team supporting each other to pull off a wonderful show on a very rainy day. Despite the weather, it was an absolute honour to allow the students a platform to perform and display their confidence and passion.
Many thanks to our invested teachers for their consistent contribution towards YCYW, ensuring continuity in our community and in the valued relationships between teachers, students and parents. We look forward to building upon these meaningful and mutually beneficial relationships!