Preparing students for the transition to primary school and secondary school.
At YCIS Beijing we support our students through all the big and small steps they take during their learning journey with us. One of the bigger steps in a student's life is the transition from kindergarten (K4) to Year 1. Another big jump is graduating from Primary and setting out to become a more independent and self-organised learner in Secondary. Find out more through our transition webinars about how our school is preparing the students for the changes ahead. The transition webinars have been previously aired for parents whose children are currently enrolled, but we trust that both webinars hold valuable information for anyone who is interested in joining our bilingual school community. Furthermore, you will also meet our Primary and Secondary Academic Leadership team.
The K4 to Year 1 webinar will give you an excellent overview of our Year 1 curriculum, our active learning community approach, and how we support our young learners in becoming well-rounded students in addition to academics. It will also give you a glance at the learning goals that the students will have achieved at the end of Year 1. Please scan the QR code below to sign up for our next webinar on March 2nd.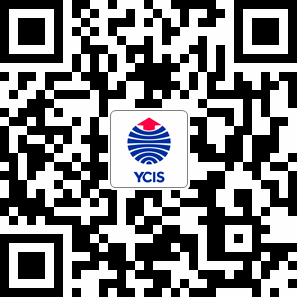 Our Year 6 to Year 7 transition webinar will introduce you to our Year 7 curriculum, how we encourage independent and self-driven learning as well as collaborative work, and how we successfully implement more research-based tasks. In addition, we offer social and emotional well-being support, help our students to build confidence within their community, and guide them to become competent at time management which is a beneficial life skill not only for in school. Please scan the QR code below to sign up for our next webinar on March 3rd.